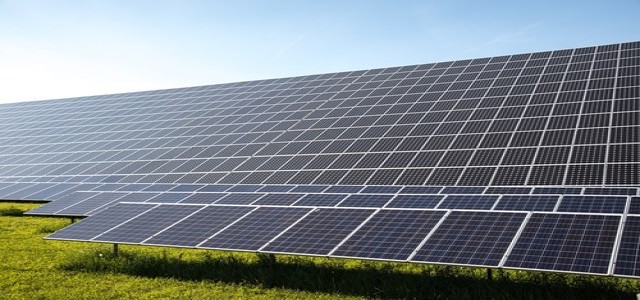 Greenbacker Renewable Energy Company LLC, the New York-based income-generating renewable energy, energy efficiency project, and energy-related business management company, has reportedly announced that it has acquired the rights to a 29 MWdc / 22 MWac pre-operational solar plant coupled with 1.3 MWac of battery storage.
Sources cite that the announcement comes through a wholly-owned subsidiary. The deal marks Greenbacker's second battery storage acquisition and the first combined solar and storage purchase. Known as Rawhide Prairie, the project is located in Larimer County and is expected to reach COD in the fourth quarter of 2020. DEPCOM will serve as the EPC contractor and will offer O&M services for the next seven years contractually.
Charles Wheeler, CEO of Greenbacker was seemingly quite satisfied with the purchase decision and deemed the company's journey a phenomenal growth with the growing battery storage allocation. He commented that the deal was made in less than two months and cited the teams' technical expertise in the under-construction project and Greenbacker's strong financing relationship to the core reason behind the acquisition. He also claimed that he looked forward to collaborating on the construction and operation of the facility alongside DEPCOM's industry-leading team.
Greenbacker will own approximately 592.8 MW-including facilities to be constructed-generating capacity, comprised of 192.6 MW of wind, 379.0 MW of efficient and dispersed solar plants, 12.0 MW of biomass plants, and 9.2 MW of battery storage with the addition of the Rawhide Prairie Solar project.
The externally operated energy business Greenbacker renewable energy Corporation LLC is dedicated to the procurement of solar energy and energy conservation and sustainable growth projects and other energy-related enterprises and funding and/or run the projects and enterprises. Through its ventures in solar and wind power plants, Greenbacker offers a long-term contract to creditworthy stakeholders such as energy providers, communities, and businesses.
Source credit - http://www.globenewswire.com/news-release/2020/09/21/2096606/0/en/Greenbacker-Renewable-Energy-Company-LLC-Acquires-29-MW-Solar-Portfolio-and-1-3-MWac-Battery-Storage.html