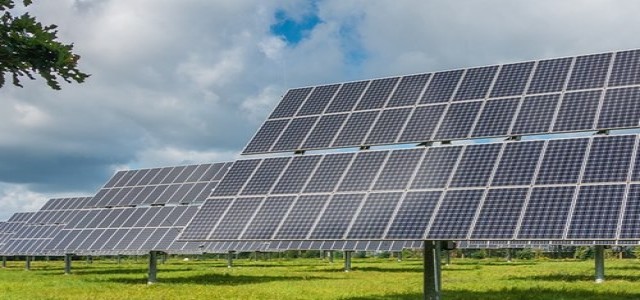 UPCAC Renewables Australia has recently announced the appointment of Elecnor's Australian arm as the EPC contractor of a massive hybrid solar & big battery project.
Elecnor has been appointed as the EPC (engineering, procurement & construction) contractor to deliver the 1st 400-MW stage of Australia's 720-MW solar farm. In addition to this, Elecnor will install a 33/330kV substation and solar panels on the northern section of the facility, as well as a 50-MW/1-hour BESS (Battery Energy Storage System).
Moreover, Elecnor will be in charge of the ongoing operation & maintenance services during the 1st two years of facility operations. The on-site construction of this 1st stage is anticipated to start by 2021. The hybrid project worth $768 million will be developed in 2 different stages across 2 sections of land near Uralla. Additionally, the Emerging Energy Program of the NSW government has lent support to the development of the battery component. In June 2020, the grid connection agreement of the solar farm project was also sealed with TransGrid.
As per the statement made by UPCAC, the new project is expected to provide job opportunities to at least 700 people, in addition to over 15 ongoing jobs. Following its completion, it is likely to generate 1,800,000-MWh of renewable electricity per year.
Anton Rohner, UPCAC Renewables' CEO, has reportedly stated that the appointment of an EPC contractor is a milestone for the local community and the company, which will enable the country to efficiently shift towards the clean energy system. The facility will provide both clean and dispatchable energy through its 50-MWh battery.
According to the Managing Director of Elecnor, Joseph de Pedro, the company is thrilled to execute and deliver this significant solar PV project in Australia. He further expressed his appreciation of the team at UPCAC Renewables, for playing a key role in clean energy developments.
UPCAC Australia's shareholders, a joint venture between AC Energy and UPC Renewables, Ayala Corp.'s subsidiary in the Philippines, will fund the new solar farm project.
Source credit:
https://reneweconomy.com.au/massive-new-england-solar-and-big-battery-project-names-epc-contractor-13046/