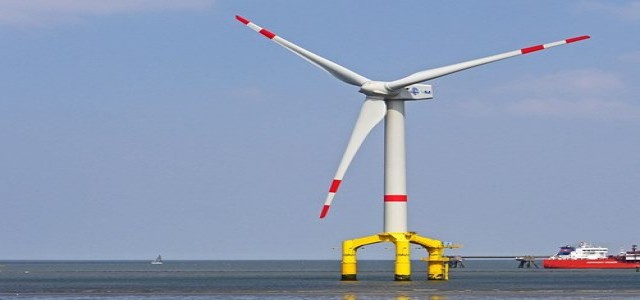 Total, a France-based petroleum refining company, has reportedly announced that it has become a 20% shareholder in the 30 MW Eolmed floating wind farm pilot project in France.
Situated in the Mediterranean, off the Gruissan coast, near to port of Port-La-Nouvelle, the project is likely to expedite the development of a floating offshore wind technology.
In collaboration with Qair, the majority shareholder of the project and historical developer, as well as its local partners, the French petroleum refining firm would bring its extensive expertise in conception, deployment, and exploitation to offshore installations across their life cycle.
As a result, Total is further continuing to strengthen its position in the evolving sector of floating offshore wind, in which it aims to be one of the global leaders. Total currently has a 2 GW portfolio of floating wind farm in South Korea and a 100 megawatts in the UK through the Erebus project, which was recently granted exclusive development rights for its zone.
Julien Pouget, Director of Renewables, Total, stated that this new announcement once again highlights the Group's aspiration and willingness to innovate in the domain of renewable energies.
Pouget further stated that the firm along with its partner Qair, the company has all the resources necessary to address any financial and technological challenges that would determine its future success.
Louis Blanchard, CEO, Qair, stated that by working alongside Total, the firm would strengthen its technical expertise for the Eolmed project and for other upcoming floating wind projects.
About Total:
Total is a renowned energy company that produces and supplies electricity, natural gas, and fuels. The firm is presently active in nearly 130 countries, with an ambition to become one of the responsible energy majors. Total has approximately 100,000 employees that are committed to better energy, which is much more affordable, cleaner, reliable, and accessible to people.

Source credit: https://www.total.com/media/news/news/renewables-total-enters-floating-offshore-wind-sector-france