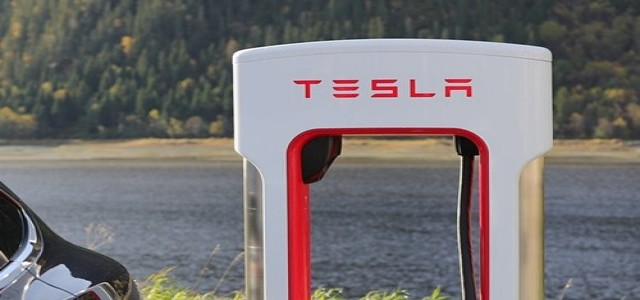 CEO Elon Musk claimed Tesla is working on 621 mile range battery, suitable for their electric semi-truck.
Musk further hinted on developing smaller hatchback for European market, citing parking trouble with bigger cars in Berlin.
During an European Battery Conference, Tesla CEO, Elon Musk made an announcement that the company is working on development of electric vehicle cell with a range of 621 miles. He further added that Tesla's longest-range vehicles have a range of 327 miles and there is much more to be done.
The company had made it to the headlines in September 2020 on Battery Day when Musk revealed that the firm was producing 4680 battery cell at Fremont Gigafactory which aimed to lower the sales price of its EVs closer to gasoline vehicles. The sources close to matter stated that the investors were expecting the million mile range battery, and were disappointed, leading to plunge of USD 50 billion in Tesla's market value.
Moving ahead from the failed Battery Day, Tesla CEO is emphasizing on delivering on his promise of million mile battery. He was reported quoted stating that 4680 tabless battery which is to be used in Tesla Semi is capable of achieving 621 miles at around 300 Wh/Kg.
Industry experts cite that massive number of cells need to be produced to bring down cost of batteries. It is speculated that Musk is aiming to build the largest battery-cell manufacturing site near Tesla electric car plant in Berlin. The CEO added that the factory would start with around 100 GWh per year capacity and reach up to 250 GWh per year.
Parallelly, the Tesla CEO also implied that the firm is planning on developing a smaller electric hatchback for the European market. The announcement came along the heels of issues faced by Musk himself while parking Model X in Berlin.
Financials related to the latter have not been disclosed so far.
Source: https://www.dailymail.co.uk/sciencetech/article-8983607/Elon-Musk-claims-Tesla-developing-621-mile-range-battery-smaller-hatchback-vehicle.html