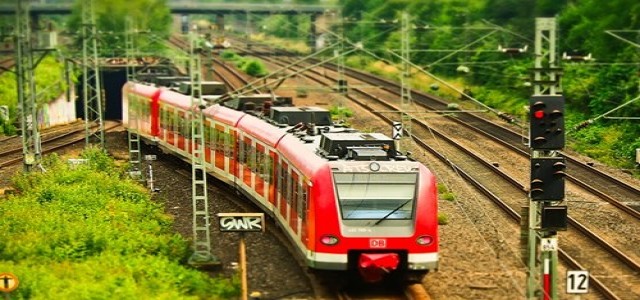 Siemens Mobility and Siemens Energy have reportedly announced that they have inked a new MoU (Memorandum of Understanding) to develop and provide hydrogen systems for trains under a joint effort.
The deal was signed by Armin Schnettler, New Energy Business EVP (Executive Vice President), Siemens Energy, and Albrecht Neumann, CEO of Rolling Stock, Siemens Mobility. The primary goal of this project is to jointly develop hydrogen solutions for trains and also offering them to company customers in an effort to promote hydrogen economy across Germany, and Europe as a whole, further supporting decarbonization of the region's mobility sector.
Siemens Energy is not a part of Siemens Group any longer following its spin-off as well as public listing on September 28, 2020. However, Siemens AG still holds a majority stake in Siemens Energy AG. Siemens AG's Siemens Mobility GmbH and Siemens Energy have inked a research cooperation contract to further expand and continue their combined efforts to promote hydrogen mobility.
Armin Schnettler, New Energy Business EVP, Siemens Energy, stated that energy systems' decarbonization is the primary goal of the company. The coupling of sectoris fulfilling a crucial role here, interconnecting separated energy-related sectors like mobility or heat and electricity generation. This could be achieved through the electrolysis of water by utilizing the electricity that is generated from renewable sources, and without generating any CO2 emissions.
Schnettler further added that working with Siemens Mobility, the company would enable sector coupling by effectively developing a fueling and electrolysis solution, among other things, for rapid fueling of trains that are hydrogen powered.
Albrecht Neumann, CEO of Rolling Stock, Siemens Mobility, stated that the company's collaboration with Siemens Energy makes way for climate-friendly and sustainable mobility. The MoU can help customers replace their diesel-fueled trains with zero-emission hydrogen-powered trains in the long-term. Jointly with Siemens Energy, the company can provide hydrogen in "hydrogen as a service" model for rail's service life.
Source credit: https://press.siemens.com/global/en/pressrelease/siemens-energy-and-siemens-mobility-jointly-drive-development-hydrogen-mobility