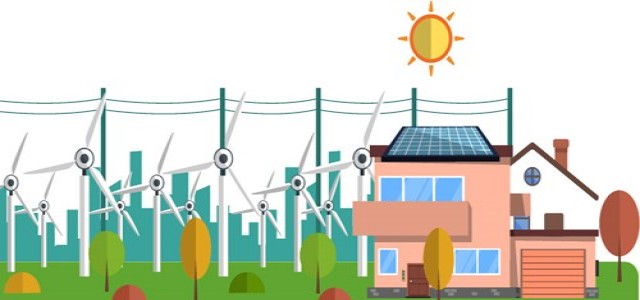 Hundreds of homes in Scotland are poised to become the first in the world to use 100 percent green hydrogen for heating their properties and cooking their meals under the new trial that is likely to enable households in the country to replace fossil fuel gas.
It has been reported that around 300 homes in Fife would be provided free hydrogen heaters, boilers, and cooking appliances meant to be used for over four years as a part of a large-scale test to determine if zero carbon hydrogen, created from renewable energy and water, could help Britain attain its climate goals.
Apparently, households will start receiving green gas from the end of 2022, with no extra cost. Further, nearly 1,000 homes are likely to be included in the test if the first trial phase is successfully completed.
As per credible sources, the trial is being backed by the energy regulator, Ofgem, which has allocated £18m to SGN for developing the pioneering project. The allocation is part of a funding competition which aims to encourage innovation for preparing energy grids of Britain for a low-carbon future. In addition, the Scottish government will grant £6.9m for the project.
Antony Green, the National Grid hydrogen project head, stated that to attain a net zero decarbonized future, methane needs to be replaced with green alternatives like hydrogen. Sectors such as heat are hard to decarbonize, and the significance of gas networks for the UK's existing energy supply indicates that projects like this are important for delivering low carbon energy with enhanced reliability and safety to all consumers, Green added.
Reportedly, remaining funds from the annual Ofgem network innovation competition would be awarded to three projects aimed at using novel technologies for improving power substations, strengthening electricity transmission towers, and stabilizing voltage control systems in its annual network innovation competition.
Speaking of the initiative, Jonathan Brearley, Ofgem chief executive stated that the selected projects were chosen based on the potential shown by them for developing innovative solutions required for building a green and fair energy system at lower cost for consumers.
Meanwhile, Kwasi Kwarteng, the energy minister has stated that the UK must continue the development of new low-carbon technologies needed to fulfill the government's ambition of a green industrial revolution.
Source credits: https://www.theguardian.com/environment/2020/nov/30/scottish-green-hydrogen-fife