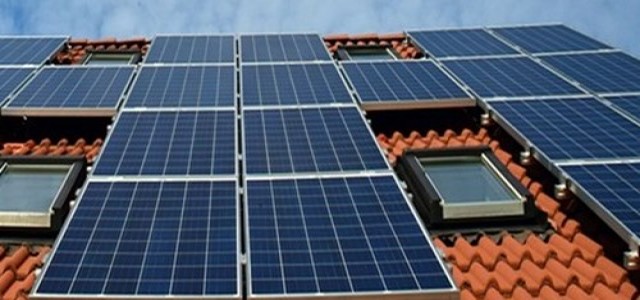 Schneider Electric has recently announced a technological & commercial partnership with a photovoltaics company, SolarEdge Technologies. The deal is aimed at driving residential solar market growth and providing homeowners in North America with seamless energy management for future smart homes.
The latest agreement will significantly combine Schneider's expertise in automation solutions & energy distribution with SolarEdge's portfolio of residential solar & smart energy management solutions. In California, the usage of solar energy is considered mandatory in every new home construction, as a part of the updates made by the California Energy Commission to Building Energy Efficiency Standards – Title 24.
Schneider Electric's North America CEO & President, Annette Clayton, has reportedly stated that the energy consumption in the residential sector is likely to be doubled by 2050, which will contribute to adverse weather conditions and high strain on the aging grid infrastructure. Through the combination of SolarEdge expertise, the company is expected to serve the rising customer demands, as the two companies share the vision of an all-electric, sustainable energy world.
The Square D™ Energy Center, an industry-first debut product developed by Schneider Electric, outpaces other available solutions, owing to its ease-of-install-and-use and features among the electrical contractors and homeowners. It offers personalized digital control over how solar energy is produced, used, & stored, and ensures cost-effective, safe, and resilient power flow.
Powered by Wiser technology of Schneider Electric and Energy Hub Inverter of SolarEdge, Square D™ Energy Center will ensure scalability, convergence, and optimization of the residential distributed energy resources such as generators, energy storage, and solar power. Furthermore, its built-in energy monitoring capabilities will enhance user experiences.
Some key product features & benefits include:
Dedicated compartment that allows cleaner, faster, and effective installations of Backup Interface Module.
Homeowners can manage the energy usage across all devices in real-time via the Sense app's Square D edition.
MySolarEdge App allows homeowners to manage, monitor, and control the generator usage and back-up operations.
The product is expected to be available in North America in spring 2021.
Source credit:
https://www.se.com/us/en/about-us/newsroom/news/press-releases/schneider-electric-and-solaredge-partner-to-accelerate-residential-solar-market-with-smart-home-energy-solution-5f91729a43a5805531434588