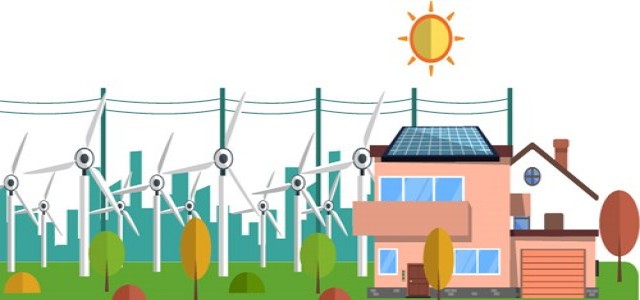 The agreement includes a 20-year fixed price contract period reported to start in 2025/2026
The collaboration will make offshore wind a cornerstone in Taiwan's transition to renewable energy
Taiwan-based TSMC (Taiwan Semiconductor Manufacturing Co.) and Ørsted A/S, a Danish multinational power company, have recently signed a CPPA (corporate power purchase agreement) for wind energy. This agreement will enable TSMC to attain full production of the 920MW Greater Changhua 2b & 4 offshore wind farm of Ørsted. This is the largest ever contract within the renewable energy sector.
It is reported that the 20-year contract will begin once Greater Changhua 2b & 4 reaches commercial operations in 2025/2026. This will depend on grid availability and Ørsted's final investment decision.
According to a statement, J.K. Lin, SVP, Information Technology and Materials Management & Risk Management, TSMC, said that the collaboration will help in building Taiwan's exceptional industrial environment and in achieving their goals of environmental protection. The tie-up will make offshore wind a keystone in Taiwan's transition into renewable energy.
Martin Neubert, Executive VP & CEO, Ørsted Offshore, said that their firm praises TSMC for taking action to deliver their ambitious of greenhouse gas reduction targets and the collaboration demonstrates Ørsted as a credible renewable energy partner for governments and corporates.
Meanwhile, Matthias Bausenwein, President, Ørsted Asia-Pacific, claims that the recently inked agreement underlines their firm's key role in advancing renewable energy in Asia Pacific. In Taiwan, the firm's Greater Changhua 2b & 4 project is now near to a final investment decision, enabling Ørsted to make offshore wind a base for Taiwan's transition to renewable energy.
About Ørsted
Headquartered in Denmark, Ørsted's vision is to create a world which runs completely on green energy. Ørsted constructs, develops and operates onshore and offshore solar farms, energy storage facilities, wind farms and bioenergy plants.
Source Credit : https://orsted.com/en/company-announcement-list/2020/07/2059053