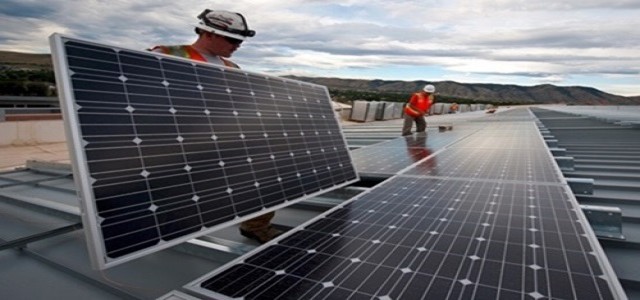 Petroleum Development Oman, with minority stakes held by Total SA as well as Royal Dutch Shell Plc, has reportedly started receiving power from the biggest photovoltaic solar plant in the Gulf Arab country.
Partly built by Marubeni Corp, the Amin facility of 100-megawatt capacity will be supplying electricity to the operations of PDO. Head of the renewable business of Marubeni, Mohamed Al Busaidi said that PDO has targets for producing about 30% of the electricity coming from renewable resources by the year 2025.
Oman has been making efforts to diversify the domestic sources of electricity and is expanding into solar energy just like the United Arab Emirates and Saudi Arabia. The country is the largest known Arab oil producer apart from the Organization of Petroleum Exporting Countries.
Amid had been built at Nimr located across the Southern part of Oman built by with the help of Oman Gas Co., Nebras Power, Marubeni and Bahwan Renewable Energy.
PDO has been developing a solar plant which is much bigger and will be generating power with the help of the heat of the sun, unlike the photovoltaic units that tend to produce electricity from the sunlight directly, such as Amin. The Miraah thermal project had been planned out to reach a capacity of over 1,000 megawatts.
Apparently, there is another photovoltaic plant that is undergoing construction at the West of Muscat, in Ibri that shall be producing power for the main national grid. The first phase of Ibri holding 500 megawatts has been planned to be completed by the year 2021.
The largest oil producer in Oman, PDO is essentially 60% owned by the government. Shell has been holding about 34% of the venture whereas Total holds 4% and finally Partex Oil & Gas holds the remaining 2%. PDO stated that it has been capable of operating the facilities without needing Glasspoint Solar, further adding that Miraah units will be commissioned soon.
Source Credit- https://www.bnnbloomberg.ca/solar-plant-starts-feeding-power-to-oil-companies-in-oman-1.1443623