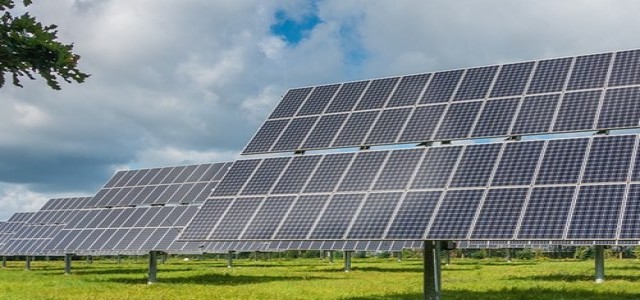 Dominion Energy Virginia and Harrisonburg Electric Commission have recently entered a partnership agreement for developing a 1.4 MW solar facility in Harrisonburg to supply renewable energy to Harrisonburg Electric Commission (HEC) customers. Apparently, the construction will commence in early 2021. As per credible sources, this partnership between Dominion Energy and Virginia Municipal Electric Association is first of its kind. Under this initiative, Dominion Energy will hold the ownership and operations of the facility, while HEC will purchase the energy output and supply it to its members opting for renewable energy.
Having received the approval from Harrisonburg City Council, the VMEA Board is anticipated to consider the final approvals in the next couple of months. Apparently, these approvals will enable HEC to begin the designing process for its Community Solar Program and to initiate communication with its customers, ascertaining interest and receiving feedback regarding the ways to share this renewable energy to the participants.
Speaking of the matter, President of Dominion Energy Virginia, Ed Baine has stated that they are optimistic about their partnership with Harrisonburg Electric Commission which is aimed at providing solar energy for their customers. He further adds that incorporation of renewable energy on the grid will benefit everyone in the Commonwealth and help moving towards a clean energy future.
Supporting the initiative, Brian O'Dell, General Manager of the Harrisonburg Electric Commission, has stated that this arrangement meets their goal of deploying solar energy solutions within their community. This project will complement their ongoing efforts to reduce carbon footprint in the area, O'Dell adds.
About Dominion Energy
It is a renowned power and energy company, headquartered in Richmond, Virginia, United States, and is committed to providing reliable, sustainable, safe and cost effective energy as well as achieving net zero emissions of carbon dioxide and methane from its gas and power generation operations by 2050. The company claims that, over 7 million customers across 16 states utilize their energy in businesses and homes.
About Harrisonburg Electric Commission
It is a leading energy services provider serving over 21,000 commercial, residential, industrial and commercial customers within the city of Harrisonburg for more than 60 years.
Source credits: https://news.dominionenergy.com/2020-11-11-Dominion-Energy-Harrisonburg-Electric-Commission-Partner-on-Solar-Energy