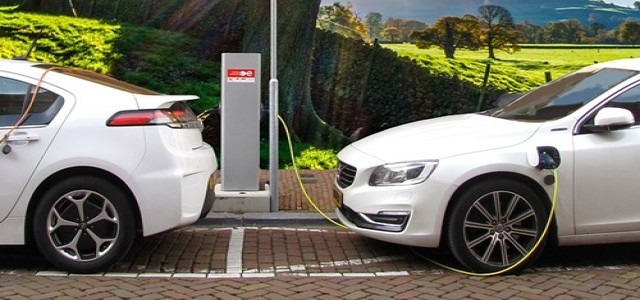 The super-fast electric forecourt will provide 350KW of charging power, enough to add 200 miles of driving range to EVs in just 20 minutes.
Sourcing clean energy from solar farms at Clayhill, UK's first all-electric car charging forecourt is all set to go into business in Braintree, Essex. According to reports, this would be the first of over 100 electric forecourts that energy company Gridserve plans to open across the country over the span of five years.
Gridserve CEO & Founder, Toddington Harper aims on updating the traditional petrol station model to support the transition to a net zero carbon world, consequently offering drivers the support to replace their current fossil fuel cars with electric alternatives.
Sources cite that the new forecourt would include super-fast Wi-Fi, and "Best of British" shops including Costa Coffee, WH Smith and Boots as well as the Post Office. Some shops will offer a children's play centre, business meeting pods, and a 'wellbeing area' with gym bikes that generate electricity.
Citing charging costs, the standard rate for charging up an EV at a Gridserve electric forecourt will cost around 24p per kW/h of clean electricity, outdoing the lowest ultra-high power charging rates currently in the UK. Supposedly, this signifies that a typical charge for an average EV, from 20% charged to 80%, would cost about £10.
Transport Minister, Rachel Maclean said that as the country accelerate its transition towards cleaner and greener transport, it is delightful to see future service stations shaping into reality, with the recent opening of the UK's first all-electric forecourt.
Apart from the recent launch, credible reports claim that Gridserve is also planning to team up with Hitachi Capital to offer customers EV leases, which will compose of full cost of charging at a Gridserve electric forecourt.
Source Credit: https://www.theguardian.com/environment/2020/dec/07/uk-first-all-electric-car-charging-forecourt-opens-in-essex