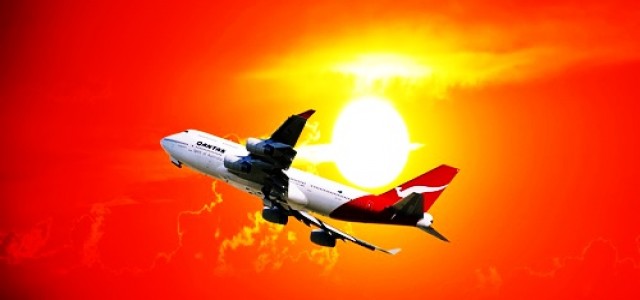 The airline currently runs with 285 daily flights to over 24 domestic and four international destinations.
The Mumbai-based low-cost airline GoAir has announced the expansion of its operations by introducing 12 new international routes connecting India and cities like Dubai and Bangkok and 16 new domestic flights connecting Hyderabad with eight other cities in the country.
Arjun Dasgupta, Vice President, International Operations of GoAir, was reportedly quoted stating that the company will commence operations in three new locations such as Kuwait, Dubai and Bangkok. Furthermore, GoAir will be adding routes to the existing flights to Abu Dhabi and Muscat, he further claimed.
Dasgupta further claimed that new flights from Delhi to Abu Dhabi will begin operations from July 19. While on the same day, the airline will also introduce Mumbai – Abu Dhabi and Mumbai to Muscat daily flights. Additionally, GoAir will start daily flights from Delhi to Bangkok and Kannur to Dubai. The airline will be launching the Mumbai – Bangkok services from 1st August.
As per a statement by the company, 16 new flights will start operating from next month connecting Hyderabad with cities like Cochin, Jaipur, Bengaluru, Chennai, Patna, and Chandigarh.
Samir Patel, Vice-President of Network Planning at GoAir, reportedly claimed that the airline has temporarily acquired the slots of Jet Airways and is operating on those slots with 28 domestic flights. The duration of these slots has been extended from end of July to the end of September. Apparently, the flights to Bangkok, Dubai and Kuwait routes will operate on the same slots where Jet Airways operated, Patel added.
As per trusted sources, GoAir comprises of only narrow body A320 aircrafts and does not wish to include wide body aircrafts in the near future.
About GoAir
The airline is the aviation subsidiary of the Wadia Group and operates with over 230 daily and 1600 weekly flights covering 30 destinations. Reportedly, the company has recently partnered with Navitaire – a renowned provider of travel related software solutions – for its Passenger Service Mechanism.
Source Credits : https://economictimes.indiatimes.com/industry/transportation/airlines-/-aviation/goair-expands-network-announces-multiple-new-domestic-and-international-flights/articleshow/70280468.cms