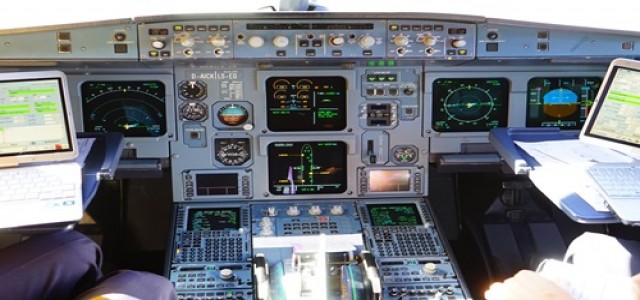 The company's G5 electronic flight instrument and G3X Touch flight display would be getting new features.
New software as well as optional hardware components for the G3X Touch and G5 are expected to be made available in August.
Garmin International Inc., (Garmin), a unit of American multinational technology firm Garmin Ltd., has reportedly announced the launch of new features to its G5 electronic flight instrument (G5) and G3X Touch flight display (G3X).
Reports cite, the new features have been introduced for both experimental and certified aircrafts. The G5 would now be able to display true airspeed (TAS), outside air temperature (OAT) using a Garmin adapter and a temperature probe very soon.
According to reports, for standalone installation of the G5, additional hardware components would be needed to display TAS and OAT. Moreover, G5 for certified aircraft could soon be paired with Garmin's dual digital navigation sources including GTNtm 650/750 or GNX 375/GNC 355/GPS 175, and will switch manually between sources on the G5. Pilots could also utilize a Garmin portable to display lateral course deviation data for VFR Installations.
Meanwhile, G3X Touch would be adding a Multifunctional Display (MFD), which comes with an optional Engine indication System (EIS) for experimental aircrafts. This display would be a natural addition to thousands of aircrafts that come with dual or single G5 installation. The G3X would also be able to display charts, maps, weather, terrain, traffic and more, along with engine data.
The Vice President of Aviation Sales & Marketing at Garmin, Carl Wolf stated that, TeamX, the company's dedicated team of aircraft builders and pilots, continue to introduce more updates that further enhance the capabilities of aircraft using existing or new G3X Touch flight display or the G5 electronic flight instrument. Wolf further stated that Garmin stays committed to deliver valuable solutions that would provide pilots more flexibility and features when considering avionics installations.
The company would be showcasing the new features as well as configuration options at the 2019 EAA AirVenture exhibition in Oshkosh, Wisconsin between July 22-28, 2019.
Source Credits: https://www.businesswire.com/news/home/20190718005067/en/Garmin%C2%AE-TeamX-brings-new-features-G5-electronic