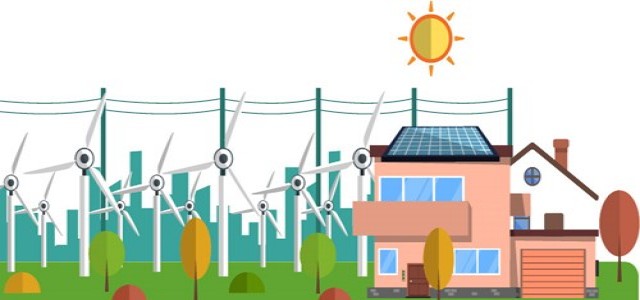 A while back, retail and technology conglomerate Amazon created The Climate Pledge as a part of its commitment to accomplish net zero carbon emissions by 2040. In order to achieve the same, the company seems to have set aggressive goals, one of them being, its ambition to be powered completely with renewable energy by 2025, including in Ireland. To that end, the company has announced the launch of a novel wind farm project in Galway, of 115-megawatt capacity, that is set for an operating date of 2022, and is likely to support Amazon's AWS data centers in the country.
As per sources familiar with the knowledge of the matter, the company has a total of three projects with the inclusion of this latest one. The existing projects include one in Esk, Co. Cork, slated to come online in September 2020, and another in Meenbog, Co. Donegal, likely to be operational in early 2022. Combined, these projects are anticipated to add around 229 MW of renewable energy to the Ireland grid every year, thereby lowering carbon emissions by 366,000 tons of CO2 annually, and simultaneously producing substantial clean energy to provide power to 185,000 homes in Ireland, on an annual basis.
Reportedly, the company has committed to offtake the entire 100% of the energy from these projects sans any dependency on public funding, so as to be powered by clean energy in Ireland. Amazon is estimated to be the biggest, single corporate buyer of clean energy in the nation. The company does not intend to stop there, as self-quoted on its official blog, but intends to declare more renewable projects as it slowly marches toward its 100% clean energy goal.
Reliable sources quote that Amazon is investing in clean energy not only to build a sustainable business across Ireland, but also for water preservation. In order to reduce the usage of both energy and water in its Irish data centers, the company deploys direct evaporative cooling systems, that basically use outside air to cool servers. Meaning, Amazon refrains from using water to cool its data centers for more than 95% of the year.
Source Credits: https://blog.aboutamazon.eu/aws/amazon-announces-new-project-in-ireland-as-part-of-commitment-to-be-100-powered-by-renewable-energy-by-2025