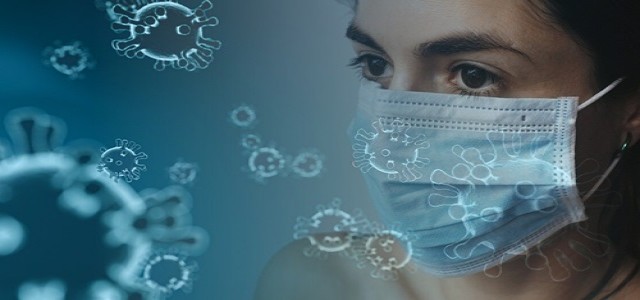 In view of the burgeoning number of COVID-19 infections across the world and news about lacking protective equipment and gear, numerous textile research institutes and textile firms are working on novel technological approaches to efficiently fight the spread of viruses and bacteria. As per the latest news, Alchemie Technology has introduced a new fabric coating technology to deliver effective face coverings and aid efforts to decrease the spread of COVID-19 across the world.
The multi-purpose fabric integrates water-resisting and antiviral coating to offer fabrics that have the potential to accelerate the effectiveness of face coverings and several textile products. The company has been supported by the government of the United Kingdom, through an Innovate UK Grant, to develop this innovative fabric coating technology.
Sources cite that the company has deployed its precision digital Novara coating technology to apply a two-sided, 2D-patterned coating to face-covering fabrics, integrating antiviral and water-resistant functionalities into one material. This creates a hygienic fabric that both stops the buildup of moisture from breath and deactivates pathogenic viruses as well as bacteria on contact.
Speaking on which, Dr. Simon Kew who is the Managing Director of Alchemie Technology said that face-coverings have been adopted across the globe as a key line of defense to halt the spread of coronavirus disease, however, the fabrics could easily become saturated with moisture, and this becomes a most suitable environment for pathogenic viruses.
Dr. Kew added that by reducing both moisture absorption and targeting the deactivation of pathogens with the HeiQ Viroblock chemistry, the company's novel fabric coating technology can reduce transmission of viruses through fabric products like face coverings.
As per sources, Alchemie has collaborated with textile coating pioneer HeiQ for the development of this unique technology, HeiQ Viroblock is among the first textile technologies across the world to be proven effective against SARS-COV-2, the COVID-19 causing virus. The technology has been proven effective 99.99 percent in 30 minutes coronavirus.
Source credit - https://www.newswire.com/news/alchemie-demonstrates-digitally-coated-antiviral-fabrics-to-deliver-21248081