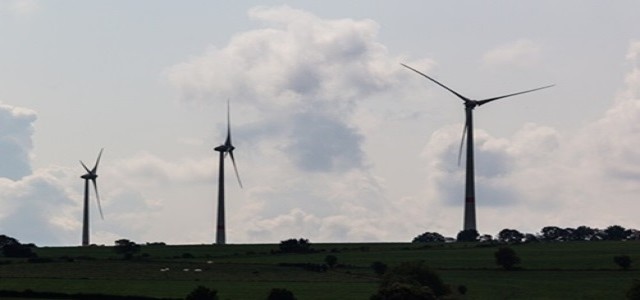 Ailes Marines has selected Van Oord, the Dutch marine contractor, for the transportation and installation of foundation piles and 62 jacket foundations for the offshore substation in France. Ailes is in charge of the development, installation, and construction of the offshore wind farm, which is located in the Saint-Brieuc bay.
Van Oord will adopt Aeolus, its offshore installation vessel, for installing pin piles for the offshore wind farm operations, which will commence in 2021. The vessel will be assisted by a 2nd vessel for installing the jacket foundations in 2022. These foundations will be manufactured in Brest, France and Fene, Spain. The company had also put the Aeolus into service in 2014 for the construction of the offshore wind parks. Its main crane has a lifting capacity of over 1,600 tons. Its advanced jacking system enables its functioning in water of around 45 meters deep. The company has also started the subsea drilling template construction, which is expected to be delivered in the Q4 of 2020.
The Saint-Brieuc project will become the 1st offshore wind project of the company in France. It is excited to collaborate with Iberdrola and considerably contribute to the European Union-wide renewable energy target. The recent offshore wind project will ensure the contribution of 32% of renewable energy by 2030.
The construction of the offshore wind farm in Saint-Brieuc is held 16.3 km off the coast of France. Upon the completion of installing this farm, it will have a 496-MW total capacity and annually deliver 1,820-GWh. This capacity is equivalent to the consumption of electricity by 835,000 inhabitants on the annual basis. The installation process will last for several months & continue until 2022. It is anticipated to be commissioned fully in 2023.
The project will play a vital role in transitioning the energy to a green economy in France. Considering the ongoing challenges posed by the coronavirus pandemic, it will significantly contribute to the industrial activity resumption in France as well as the rest of Europe.
Source credit: https://en.portnews.ru/news/295429/